Granolas that taste good and make you feel even better!

Our granolas are handmade in small batches. Vegan, gluten free, with real, quality ingredients with no added sugar or preservatives.

Order by 4pm for next day delivery
Our delicious chocolate sea salt granola is back, better and tastier! A delicious and wholesome snack that combines the rich flavors of chocolate with the subtle savory taste of sea salt. Enjoy it on its own, or have it with your favourite milk, yogurt and fruit for a yummy bowl of goodness.

Ingredients: Rolled oats, pumpkin seeds, maple syrup, sunflower seeds, virgin coconut oil, coconut flakes, cacao nibs, chia seeds, cacao powder, molasses, flaxseed meal, sea salt.
Vegan and Gluten Free
*Made in a kitchen that handles nuts, eggs, sesame and dairy.
Net weight: 250g
Storage: Once opened, transfer to an airtight container and keep in a cool, dry, place.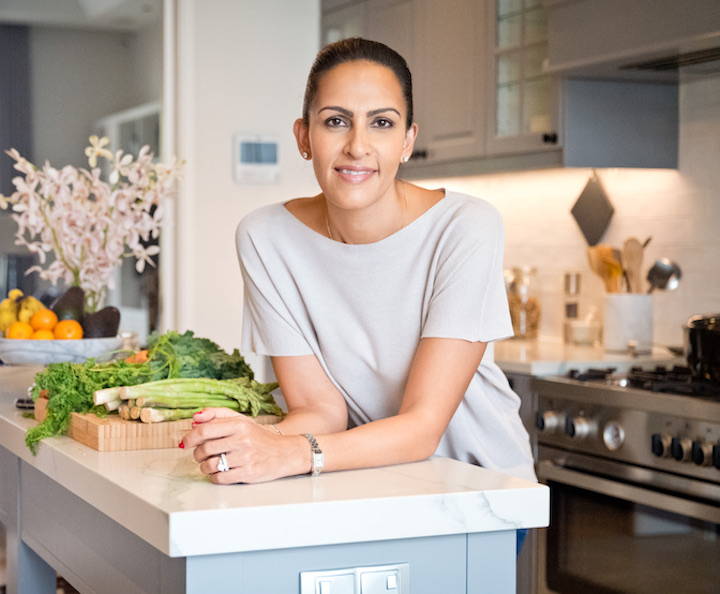 Hi, I'm Riyana.
I'm a holistic nutritionist (NTP), recipe developer, mom of three boys, and lover of all things food! I've been a foodie for as long as I can remember, and it gives me great pleasure to welcome you to Ri's – an absolute labor of love marrying my passion for health with real-food deliciousness.
In 2020, I created the Clean-in-15™ as a 15-day whole foods reset for anyone looking to make lifestyle changes, address ongoing symptoms of suboptimal health, and uncover food sensitivities. The results and response from participants around the world have been phenomenal, and this motivated me to launch Ri's. I wanted to give people an easy way to make everyday meals delicious and convenient while keeping to their new healthy habits. They loved the way they were feeling and eating, and I wanted to help them sustain that.
It is my mission to nourish you and your loved ones with delicious, real food products that always bring a good time to the table.
DON'T JUST TAKE OUR WORD FOR IT
The sambal's become my new favorite, even my husband is obsessed with it! I love the fiery chili taste with a wonderful sweetness to it.
Happy to have found delicious, gluten-free, soy-free bread with a familiar texture.
Ri's chili sauce has literally become an extension of my spoon & fork