Tantalize your taste buds with our chili oils and sauces, the perfect addition to any dish that needs a kick.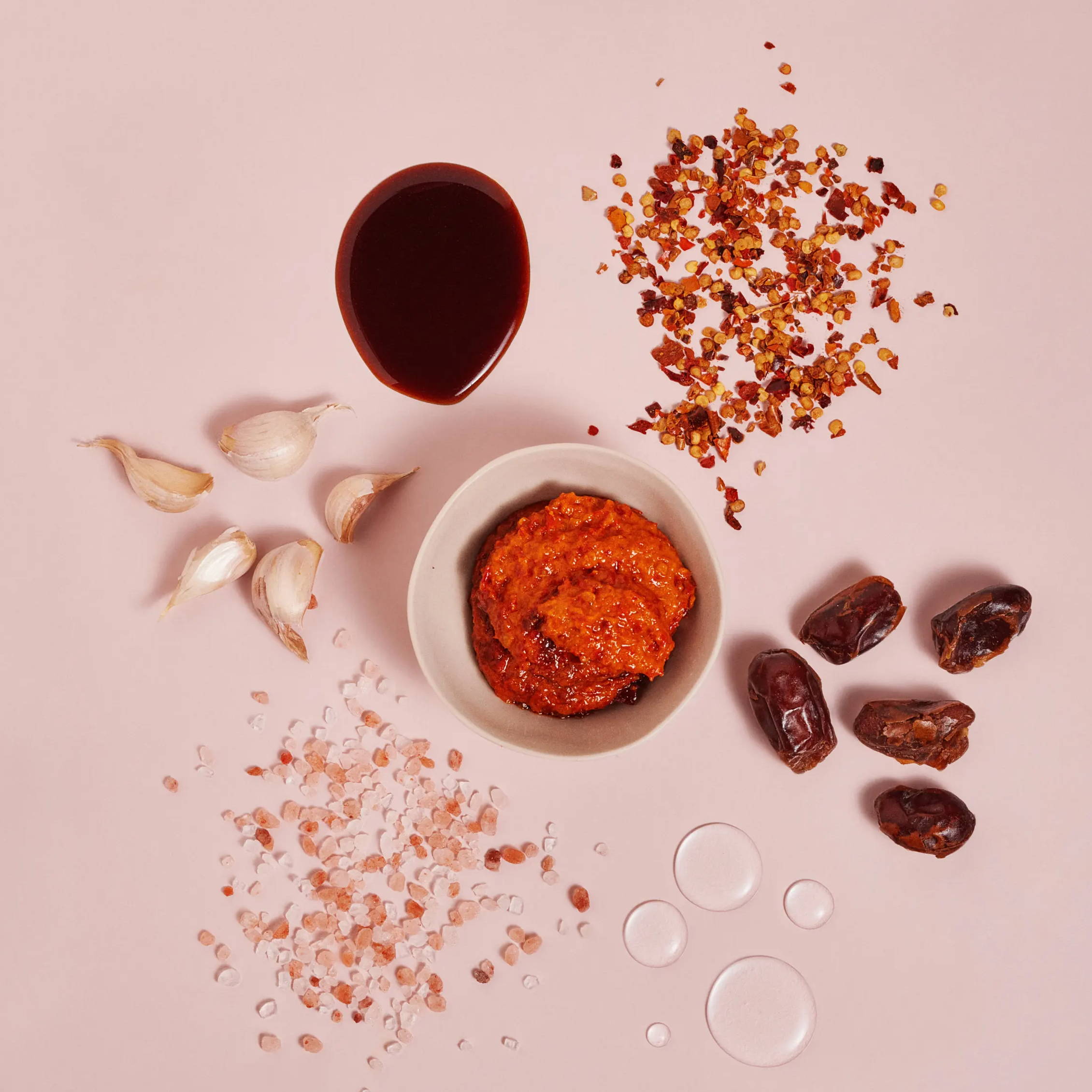 4 CHILIS TO RULE THEM ALL
Our chilis aren't for the faint-hearted. Hot, spicy, and a savory delight
We only use extra virgin olive oil that is full of antioxidants
Hi, I'm Riyana.
I'm a holistic nutritionist (NTP), recipe developer, mom of three boys, and lover of all things food! I've been a foodie for as long as I can remember, and it gives me great pleasure to welcome you to Ri's – an absolute labor of love marrying my passion for health with real-food deliciousness.
In 2020, I created the Clean-in-15™ as a 15-day whole foods reset for anyone looking to make lifestyle changes, address ongoing symptoms of suboptimal health, and uncover food sensitivities. The results and response from participants around the world have been phenomenal, and this motivated me to launch Ri's. I wanted to give people an easy way to make everyday meals delicious and convenient while keeping to their new healthy habits. They loved the way they were feeling and eating, and I wanted to help them sustain that.
It is my mission to nourish you and your loved ones with delicious, real food products that always bring a good time to the table.
Eat well, live well, & feel your best without feeling restricted or overwhelmed.
Take a look at Riyana's mouth-watering recipes that nourish and useful tips and info that will help you thrive.
Don't take it from us, see what our customers have to say.
"I ordered chili sauce and chili garlic oil it's so good and I thank my daughter for introducing me to this … very nice taste and waiting for it to finish then will order it again a must have thing in the house for those who love chili like me 👍👍"